Lightfall: Book 1 - The Girl & The Galdurian
This is my debut graphic novel, which I wrote and illustrated. It is being released by HarperAlley on September 1, 2020.
New York Times bestselling author Kazu Kibuishi says of Lightfall: "Beautifully drawn. Tim Probert has created a world readers will want to visit."
For fans of Amulet and middle grade readers who love sweeping worlds like Star Wars, the first book of the Lightfall series introduces Bea and Cad, two unlikely friends who get swept up in an epic quest to save their world from falling into eternal darkness. 
Deep in the heart of the planet Irpa stands the Salty Pig's House of Tonics & Tinctures, home of the wise Pig Wizard and his adopted granddaughter, Bea. As keepers of the Endless Flame, they live a quiet and peaceful life, crafting medicines and potions for the people of their once-prosperous world.
All that changes one day when, while walking through the woods, Bea meets Cad, a member of the Galdurians, an ancient race thought to be long-extinct. Cad believes that if anyone can help him find his missing people, it's the Pig Wizard.
But when the two arrive home, the Pig Wizard is nowhere to be found—all that's left is the Jar of Endless Flame and a mysterious note. Fearing for the Pig Wizard's safety, Bea and Cad set out across Irpa to find him, while danger fights its way out of the shadows and into the light.
Will these two unexpected friends find the beloved Pig Wizard and prevent eternal darkness from blanketing their world? Or has Irpa truly seen its last sunrise?
It is available for preorder from 
And generally wherever books are sold.
Rip and Red
I illustrated the covers and interior spots for this middle grade series, written by Phil Bildner and published by Macmillan.
Meet Rip and Red and their fifth-grade basketball team, a group of kids who know how to help each other — and find ways to make a difference — in the classroom and on the court. With its energetic and authentic story and artwork, this series featuring racially diverse and neuro-diverse characters is a surefire hit with sports fans and non-athletes alike!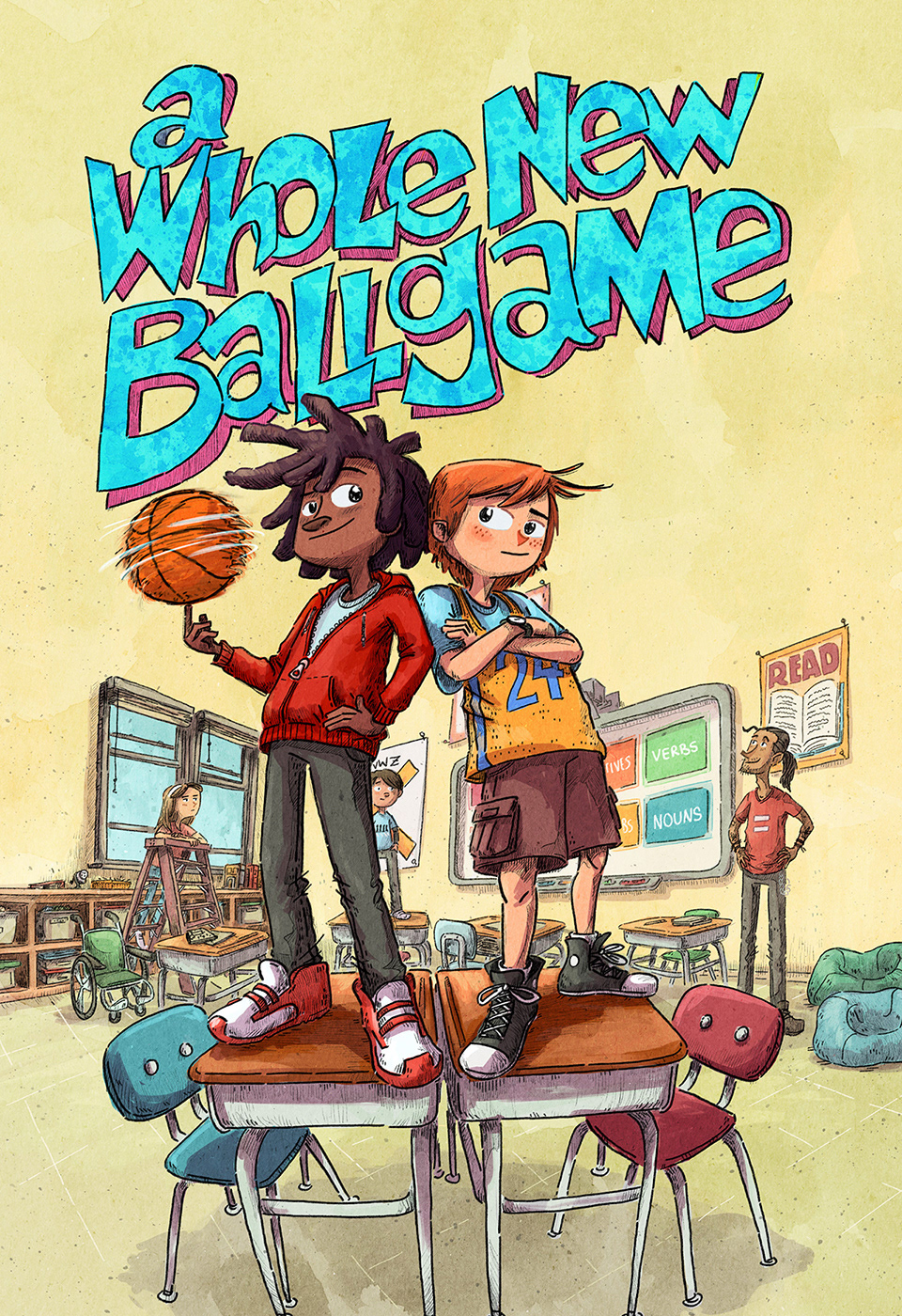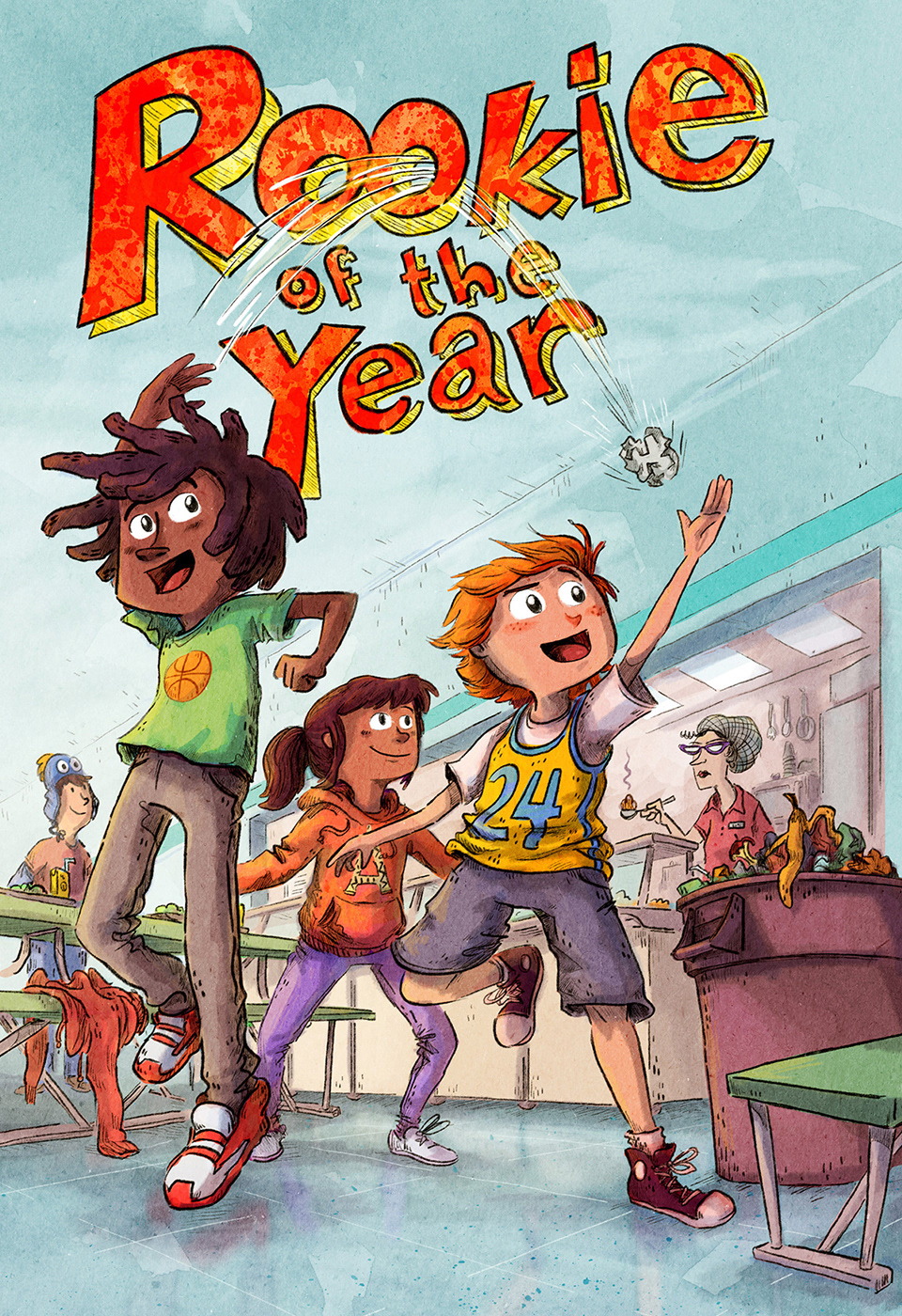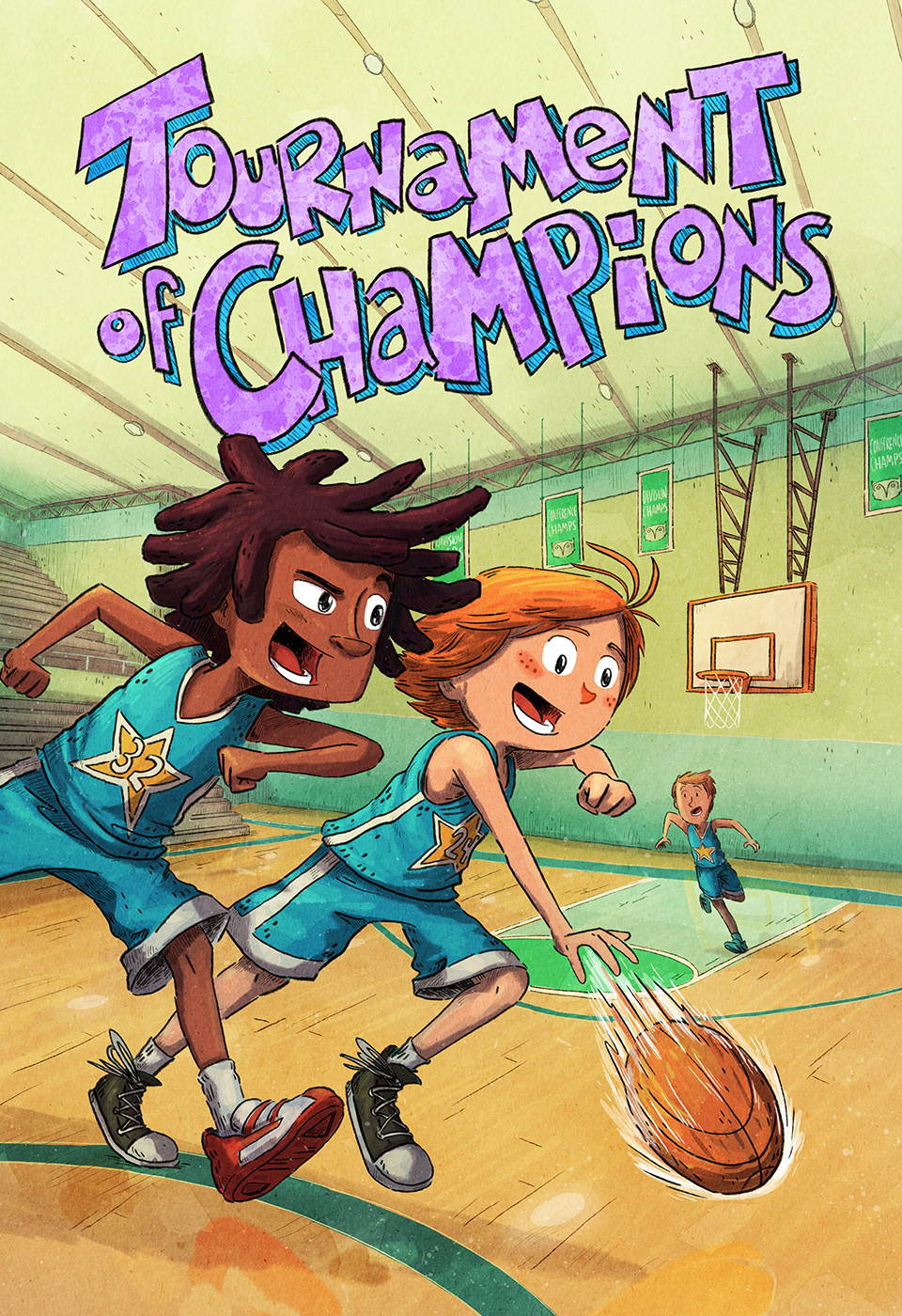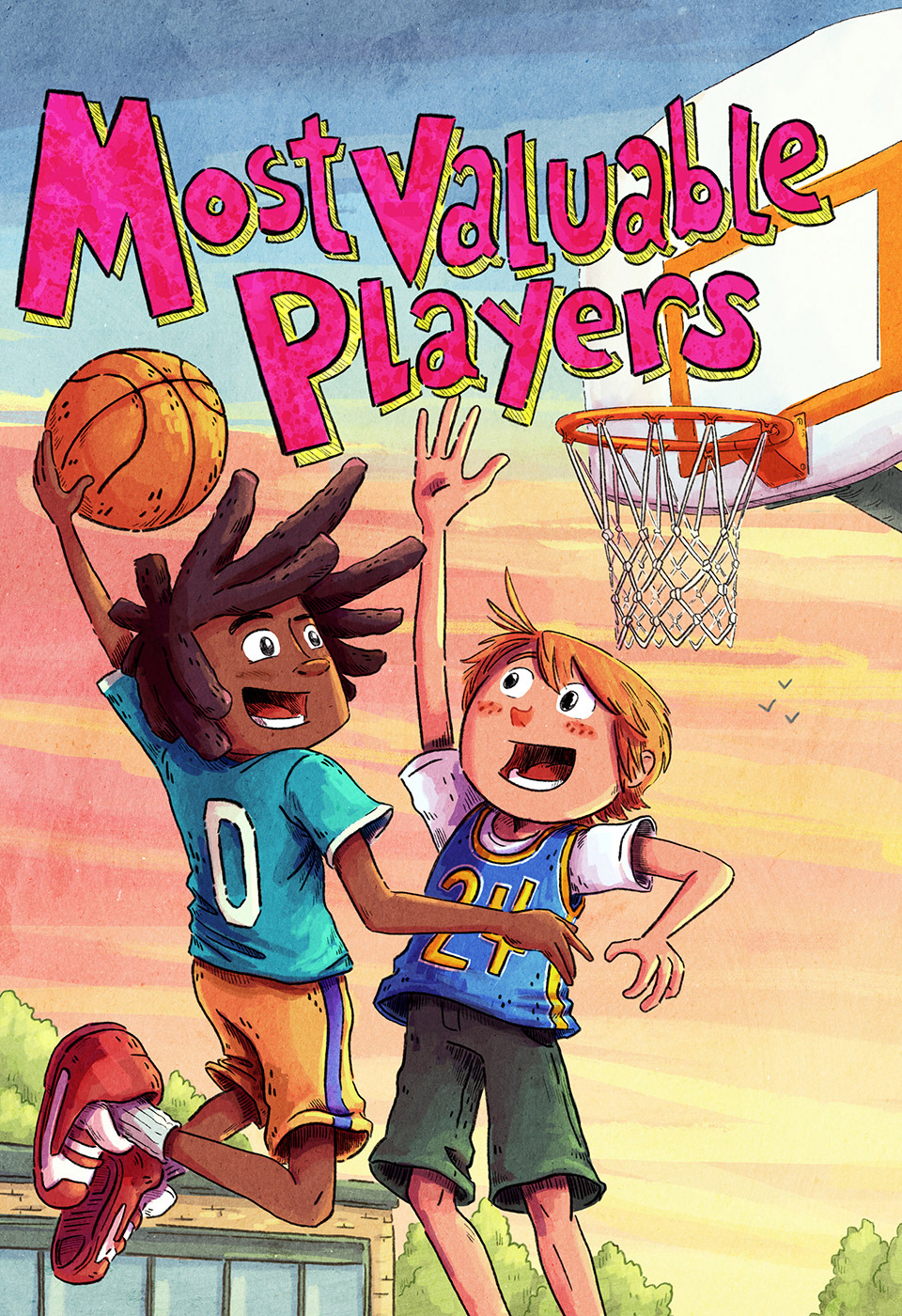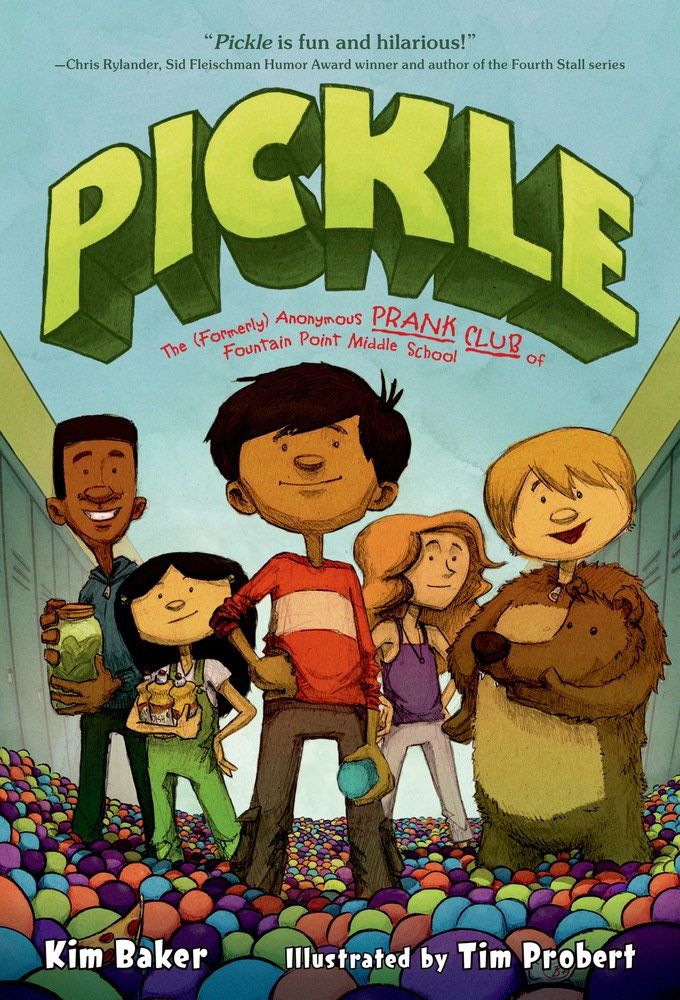 Pickle: The 'Formerly' Anonymous Prank Club of Fountain Point Middle School
This is the story of THE LEAGUE OF PICKLEMAKERS 
Ben: who began it all by sneaking in one night and filling homeroom with ball-pit balls.
Frank: who figured out that an official club, say a pickle-making club, could receive funding from the PTA.
Oliver: Who once convinced half of the class that his real parents had found him and he was going to live in a submarine. 
Bean: Who wasn't exactly invited, but her parents own a costume shop, which comes in handy if you want to dress up like a giant squirrel and try to scare people at the zoo.
TOGETHER, they are an unstoppable prank-pulling force, and Fountain Point Middle School will never be the same.