At the end of 2020, I worked on some Vermont Lotto spots at Nathan Love. I designed the characters, did the storyboards and handled all the backgrounds. The animation and compositing was done at Six Point Harness. It was a fun project and a good way to close out a weird year. Here's the result and the process.
The final character lineup, followed by some initial explorations and some winter outfit alternates.
The initial style frame to set the look and feel of all the shots. I really wanted to push the warm glow of the fire and lights inside against the cold and snowy outdoors.
Here's some of the layout drawings. These were handed over to the animators at Six Point Harness to start their magic while I moved on to painting the backgrounds.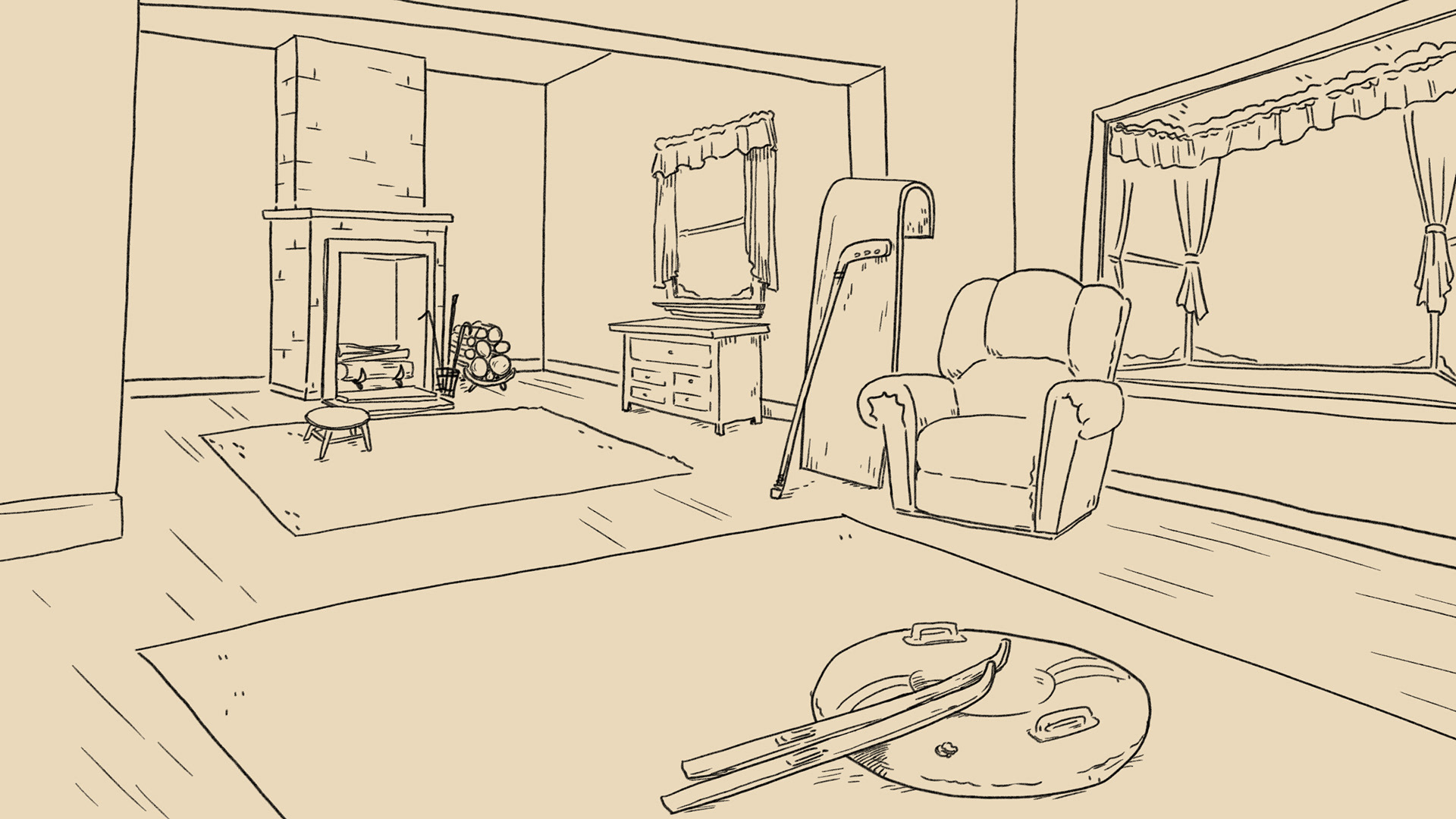 A selection of the final background paintings. There were two spots, with the second being after Christmas and a little less cheery.
These are the rough thumbnails for the second spot. The dog going to the convenience store was eventually cut, but otherwise these ended up being pretty close.